design, illustration, etc.

Libby Thompson is a designer and illustrator in San Francisco, CA.
read more
︎︎︎

Email
︎︎︎

Instagram
︎︎︎


Resume available upon request
THE SOCIETY OF URBAN BIRDERS
A hypothetical organization promoting birding in urban settings. Historically presented as an activity of academics and the upper class, The Society of Urban Birders aims to make birding more accessible to a diverse population in city environments. It would spread knowledge about the wide range of birds in metropolitan areas, and give people an opportunity to get outside and appreciate nature, even in the middle of a city.
Full set of brand guidelines available for viewing (password available upon request) ︎︎︎
link here
Role — Creative Director, Designer, Illustrator
Advisor — Self-Directed


December 2021
APPALACHIAN TRAIL BUFFS
An illustrated map of the Appalachian Trail, a 2,200 mile footpath going from Georgia to Maine, featured on a limited edition BUFF® created in collaboration with The Trek. The BUFF® features notable landmarks, trail towns, and key points along the trail that are fundamental to the thousands who attempt this thru-hike every year.
For each BUFF® sold, $1 was donated to the non-profits overseeing the Appalachian Trail (ATC), Pacific Crest Trail (PCTA), and the Continental Divide Trail (CDTC). It was sold exclusively on
The Trek
's website and sold out shortly after it was released (it has since been reprinted and is available
here
).
Role — Creative Director, Illustrator
Advisor — The Trek
May 2020
DRINK A BEER & STAY INSIDE IPA

A label designed as a part of Eliqs' Drink 4 Good: the Fight against COVID-19 campaign. The campaign raised money for WHO as well as the 20 artists who contributed work for the can designs. My concept focused on ways in which we might connect with others and find joy in our limited surroundings while maintaining social distance and protecting our communities.
Role — Illustrator
Advisor —
Eliqs
May 2020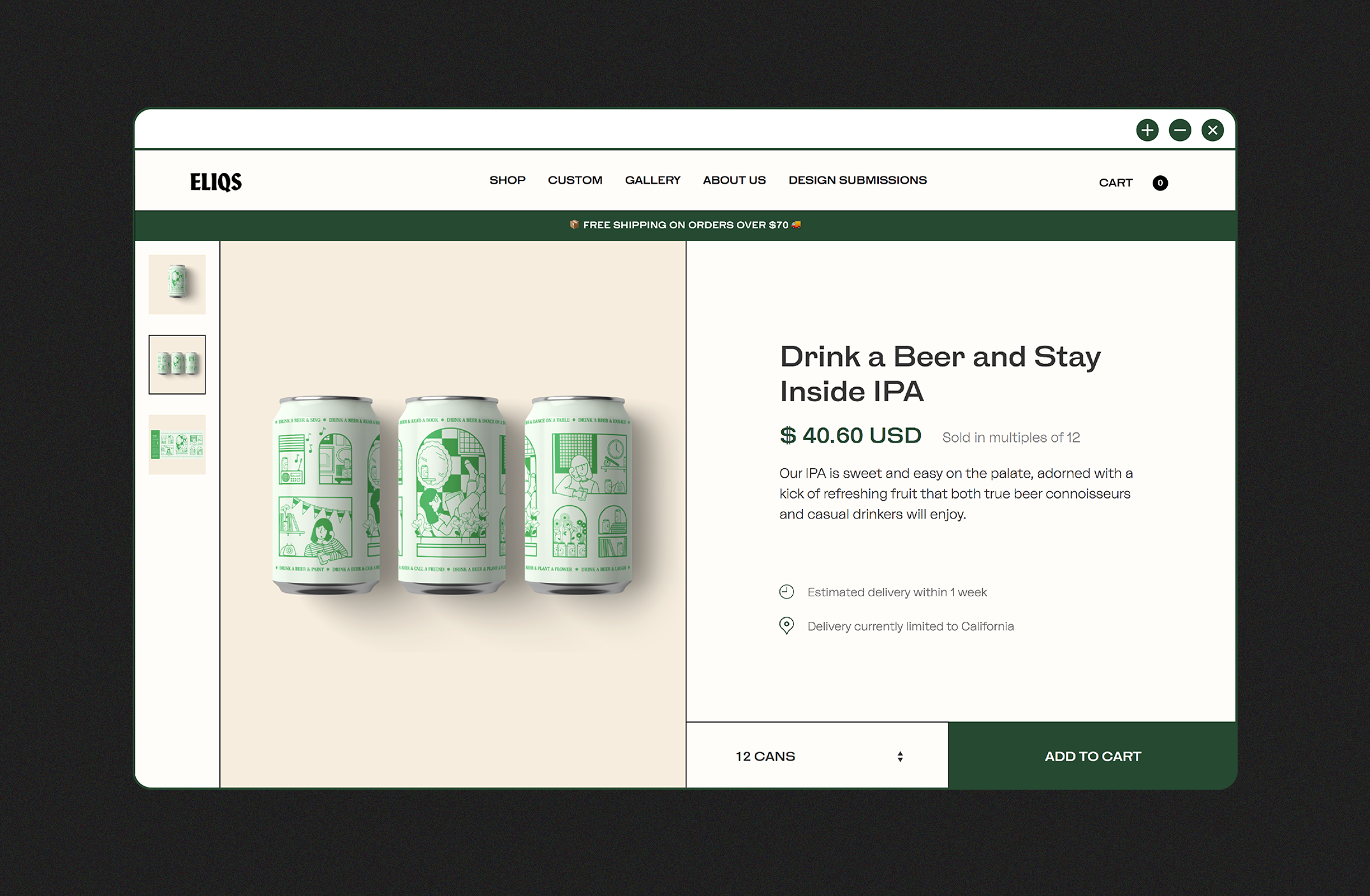 ILLUSTRATIONS
A sample of illustrations and gifs on a variety of subject matter.
2019 — Present
D.I.Y. DUOMO
An interactive depiction of the Basilica di Santa Maria del Fiore — more commonly known as the Duomo — that lies in the heart of Florence, Italy. The piece has 22 drawings of pieces of the Duomo's exterior which could be place on the larger skeletal drawing of the building.
Participants were encouraged to arrange the drawings to create their own visual interpretation of this iconic structure. At my program's end of year show, where this piece was initially displayed, a disposable camera was available for participants to photograph their interpretations.
Role — Illustrator
Advisor — Andrew Smaldone
May 2019