THE SOCIETY OF URBAN BIRDERS
A hypothetical organization promoting birding in urban settings. Historically presented as an activity of academics and the upper class, The Society of Urban Birders aims to make birding more accessible to a diverse population in city environments. It would spread knowledge about the wide range of birds in metropolitan areas, and give people an opportunity to get outside and appreciate nature, even in the middle of a city.
Role — Creative Director, Designer, Illustrator
Advisor — Self-Directed


December 2021
MISH MASH
A zine created with Natalia Oledzka, to allow for creative unity and collaboration across disciplines in Sam Fox. Our first issue's theme was Flow. Natalia and I gave feedback to each of our contributors throughout their creative process and hand-bound the 50 copies of the inagural issue for distribution.
I created one of the 5 sections in this issue, titled How to Achieve the Perfect Bro Flow. Each hairstyle came from style articles giving detailed descriptions of the variations and were portrayed on pet rocks.
Role — Creative Director, Designer
Advisor — Co-Directed with
Natalia Oledzka
October 2019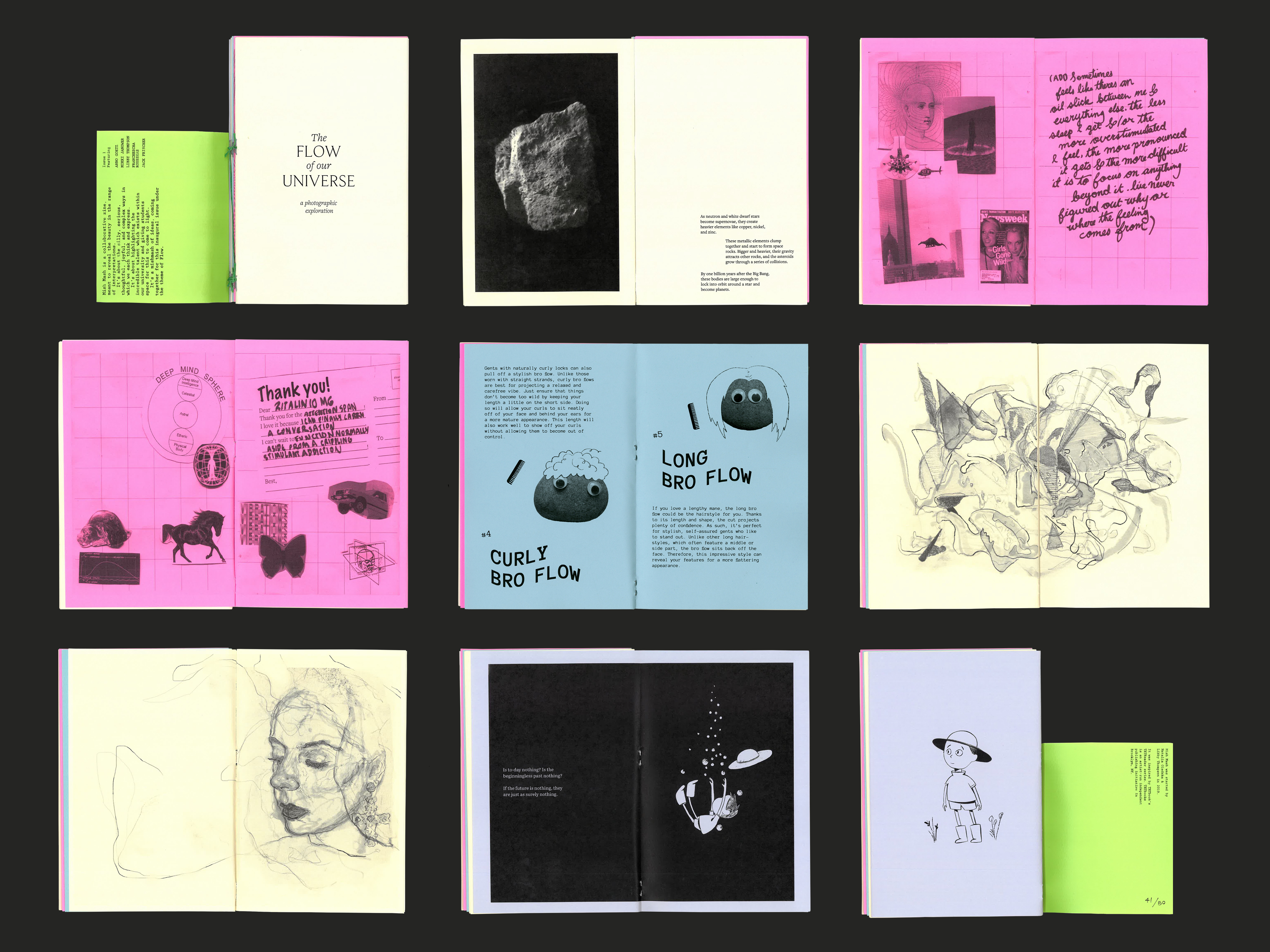 WHO'S DOING THE DISHES?
A visual exploration of Francesca Donner's article
Who's Doing the Dishes?
, published as a part of the New York Times series
In Her Words: 7 Issues, 7 Days
. This article focuses on the gender gap in unpaid labor within the home and how COVID-19 has had an effect on this global disparity.
Role — Designer
Advisor — Self-Directed


August 2020